Volvo S60 Dealer in Syracuse
Sales Hours
Monday

9:00AM - 6:00PM

Tuesday

9:00AM - 6:00PM

Wednesday

9:00AM - 6:00PM

Thursday

9:00AM - 6:00PM

Friday

9:00AM - 6:00PM

Saturday

9:30AM - 4:00PM

Sunday

Closed
Brand New 2023 Volvo S60 in Syracuse
Here at Alan Byer Volvo, we pride ourselves on the strong selection of new vehicles we have available for the 2023 Volvo S60. This sedan is as functional as it is stylish. It comes packed with desirable features and elegance you expect from a brand like Volvo. Here are some examples of what you'll be able to find in the new Volvo S60 in Syracuse.
Meet the Volvo S60
At our lot near Cortland, you'll find new S60 vehicles from the maker with a Scandinavian aesthetic.  The 2023 Volvo S60 has an extremely comfortable ride with high-quality materials. It's often known for having a surprising number of standard features. In other words, you get a lot more than you might think just as standard with the vehicle without having to upgrade anything.
The S60 has many features to ensure your comfort related to its ability to keep the cabin cozy without your constant input. It also has many features to keep you warm in cold areas.
Standard Features & Options
As a vehicle with many standard features even at its lower level, the 2023 Volvo S60 also has many options to choose from. This involves the possibility of many upgrades but also the ability to make choices without necessarily upgrading anything.
For example, in our Utica area lot, you can find a potential number of paint options, including new vehicle paint jobs like Bright Dusk, Silver Dawn, Thunder Gray, Black Stone, Crystal White, and more. Depending on the choices you make in selecting a vehicle, you could have an option with the ability to tow a huge number of pounds.
You could also have a surprising amount of space and impressive fuel economy. You also get impressive passenger space for five people. The S60 has a striking look from all angles and is sure to stand out in a crowd. Some options are effective for those interested in going on adventures. You will find it easier to go off the road to reach your destination, for example. There are options for storing more in many creative ways. That way, you will be able to bring just the gear you need with you and your family.
More Possibilities
The S60 is one of those vehicles that can fit many different roles. It works well as a car you drive where you want to go. It's a good-looking car if you are mostly looking to show it off in that role. It is also a vehicle with plenty of room to take passengers like friends or family. It has enough options to morph into whatever you need it to be, including several different options for powertrains.
In other words, individuals who know what they want and have the help of technicians to guide them will be able to find a version of the S60 that will fit just about any preference they might have. With many paint job possibilities, an assortment of ways to enjoy your vehicle's entertainment options and stay safe. You would be surprised how many options you have to find a vehicle that just happens to fit exactly what you're looking for.
Visit to Learn More
For more information, please contact Alan Byer Volvo today. We would be more than happy to help you learn whatever you want to know about the S60 and even schedule a test drive for you once you find exactly the one you want.  Our agents are knowledgeable about the Volvo S60 and will work tirelessly to ensure you find what you want. We're looking forward to hearing from you.
Make an Inquiry
* Indicates a required field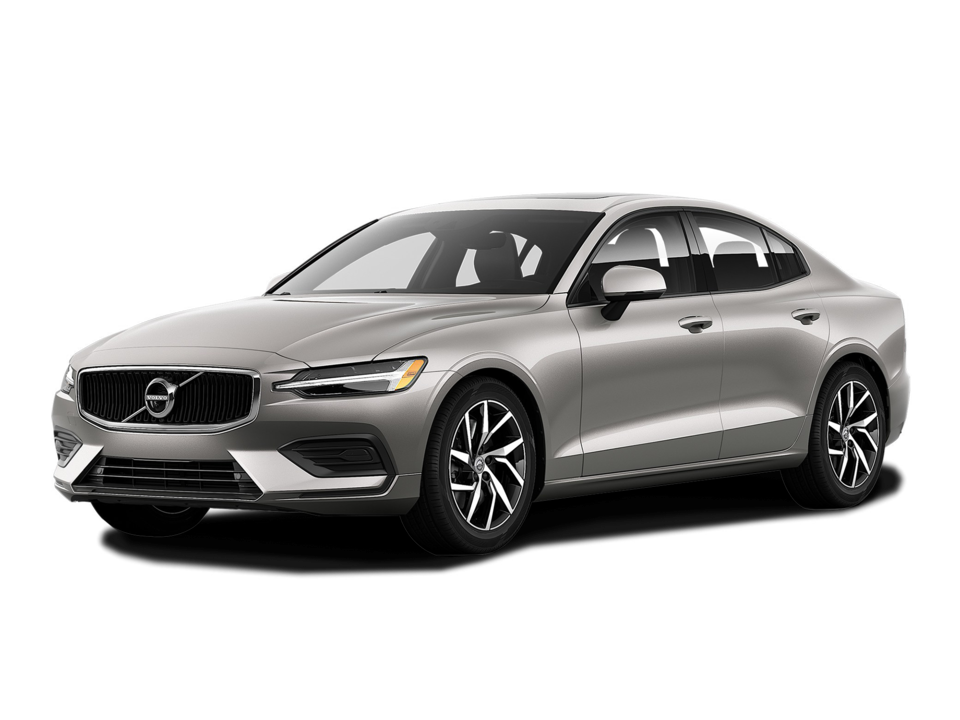 Sales Hours
Monday

9:00AM - 6:00PM

Tuesday

9:00AM - 6:00PM

Wednesday

9:00AM - 6:00PM

Thursday

9:00AM - 6:00PM

Friday

9:00AM - 6:00PM

Saturday

9:30AM - 4:00PM

Sunday

Closed
Limitless Options Mean Limitless Potential for the New Volvo S60
A striking mix of function and style, the new Volvo S60 represents the pinnacle of modern automotive technology. But the Volvo brand recognizes today's consumers prefer options. The one-size-fits-all approach to design and engineering is a thing of the past. With a myriad customization and color options, you're bound to find an S60 that fits your needs. So, stop by Alan Byer Volvo and schedule a test drive today.
The Volvo S60 Trim Rundown
S60 Momentum: Like all iterations of the S60, the Momentum sports the unique "Thor's Hammer" design, giving the luxury auto a bit of Scandinavian flair. The four-cylinder engine is capable of generating the 250 horsepower. Smooth and efficient, the S60 can get up to 36 miles per gallon on the highway. The Momentum will comfortably seat five making it a great choice for families as well.
S60 Inscription: The S60 Inscription is at the intersection of luxury and performance. Chrome accents make for a striking exterior, and the interior is decked out with genuine wood and leather. A 12.3-inch digital driver display comes standard, as does a nine-inch center display with a responsive touch screen. A Harman Kardon Premium sound system provides crisp clear audio.
S60 R-Design: The R-Design was built with safety in mind. The Swedish brand's Blind Spot Information System and Cross Traffic Alert comes standard, as does auto-braking after collisions. And the WHIPS whiplash protection system will help minimize the after-effects of any unfortunate incidents.
S60 P8 Polestar: Unique to the Polestar trim is an upgraded suspension and braking system and a plug-in hybrid powertrain. Various driving modes will keep the car running smooth on whatever surface life throws your way. Keep the sedan in power mode to get the most out of the hybrid engine or engage All-Wheel Drive when the going gets rough. The Polestar has a zero-emission tailpipe, so not only will you drive easy, but you'll rest easy knowing you're keeping it green and environmentally friendly.
Whatever you're looking for in a luxury sports sedan, you're almost certain to find it in the new S60. The only limit is your imagination. Visit us as soon as you can.